CO2 compensation
From 1st January 2016, Koning Aap, Shoestring and YourWay2GO  became the first major travel organisations to compensate the CO2 emissions from all of our trips. Starting from 1st January 2018 your journey became climate neutral through investing in climate projects in Rwanda, Taiwan and Thailand, in collaboration with South Pole. From the 1st of January 2020 you will travel CO2 positive. We compensate more than the full CO2 emissions (125%) of your trip.
In short..The C02 compensation of our trips
For the brands Shoestring, Koning Aap and YourWay2GO we compensate the CO2 emissions (with 125%) of all our journeys as a whole, i.e. both the international flight and the corresponding land arrangement (accommodation and transport), as standard. In addition, we compensate the CO2 emissions of our office and the study trips of our staff. Finally, all of the journeys made by our Dutch tour leaders are also compensated. We then use this compensation to purchase CO2 credits to support three climate projects that focus on reducing/avoiding the emission of greenhouse gases.
How do we compensate CO2 emissions?
The emission of harmful greenhouse gases (including CO2) is a threat to our planet and all those beautiful places that we visit. We want to do something positive in return. We do this by compensating not only CO2 but also all other harmful greenhouse gases that our travels produce! We have calculated the average CO2 emissions released during our tours and we will compensate approximately 35,000 tonnes of CO2 in 2018.
- This is equivalent to flying around the world more than 4000 times
- This is equivalent to driving more than 170 million kilometres
- You could also fill nearly 8,000 swimming pools with this amount of CO2 gas 
With every CO2 credit purchased, a project can neutralize 1000 kg (1 ton) of CO2, which would not have been possible without this extra funding. In addition, by compensating, we not only help the climate but also more than 33,000 people! Read below how this works. 
Which projects do we support?
We support three projects certified by the Gold Standard. This means that the projects all meet the highest quality requirements. These projects not only reduce greenhouse gases but also promote sustainable development and work on developing better living conditions.


Solar energy in Thailand / Siam solar energy Thailand
Thailand is one of the largest energy consumers in Southeast Asia and the second largest oil importer in this region. Generating energy in a sustainable way is therefore essential to combat climate change and become less dependent on fossil fuels. The solar panels of the Siam project in Thailand generate approximately 148,477 MWh of green energy a year, avoiding harmful CO2 emissions.
In the centre of Thailand, where solar intensity is very high, solar panels have been installed at ten different locations. Thanks specifically to our contribution; more than 9,000 people now have access to clean electricity.
Contribution to sustainable development:
- The solar energy project provides nearly 65,000 people with the energy they require
- The creation of 100 new jobs
- Thanks to the solar panels, an annual emittance of 80,487 tons of CO2 is avoided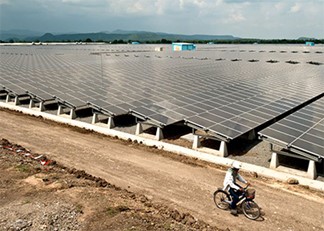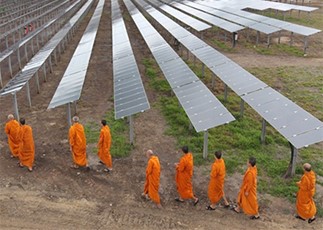 Clean cooking ovens in Rwanda / Efficient cook stove project
In Rwanda, the main energy source for cooking is charcoal and firewood, especially in the countryside. Cooking is generally done using thermally inefficient traditional devices and causes large amounts of smoke. The charcoal and firewood used for cooking not only contributes to CO2 emissions but also to (indoor) air pollution. In addition, logging for the production of charcoal and firewood causes deforestation and desertification. Through the spread of innovative cooker technology to the communities in Rwanda, this project benefits the environment as well as creating a healthier living situation. The cooking ovens are cleaner and more economical, thereby reducing fuel consumption. The improved heater balances the efficiency, safety, costs, stability and strength of the heater with a focus on the use of locally available materials. Thanks to the project, many households save money: they need less fuel to cook the same amount of food and health improves by reducing indoor air pollution.
Contribution to sustainable development:
- Less deforestation thanks to the reduced demand for charcoal and a positive impact on biodiversity.
- The use of clean cooking ovens means a reduction of over 140,000 tonnes of CO2 emissions per year.
- Employment, training and income for people through the distribution and maintenance of the stoves.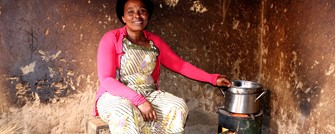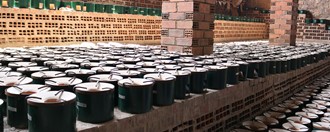 Wind power from Taiwan / Guanyin wind project in Taiwan
Taiwan is heavily dependent on imported fossil fuels, which are responsible for about 98% of the energy supply in the country. For this reason, there is a great need for clean, locally produced energy. The Guanyin wind project generates clean energy in a sustainable manner, so that fewer fuels have to be imported and burned. The project consists of 19 wind turbines with a total capacity of 43.7 MW. By supporting this project, more than 4,000 households benefit from sustainably generated electricity every year. 
Contribution to sustainable development:
- 142 GWh of clean energy per year
- Scholarships and training for local students, 13 new jobs and environmental activities such as clearing beaches
- An average emittance of 110.293 tons of CO2 per year is avoided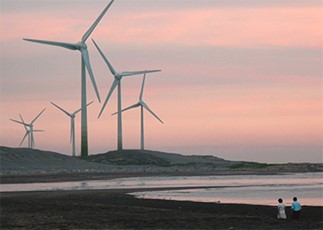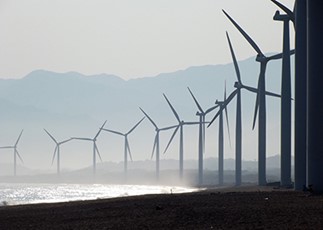 Who and what is South Pole?
South Pole develops projects that combat climate change, support the local population and protect nature. Five students founded South Pole in 2007 as a 'spin-off' from the technical university in Zurich (ETH). There are now 200 climate experts working worldwide on developing projects and many other activities in the field of sustainability.
Meanwhile, South Pole has developed more than 500 climate projects. Most projects are certified with the Gold Standard and are located in developing countries in Asia, Africa and Latin America. There are no links between South Pole and the entrepreneurs, engineers and NGOs running the project on a daily basis. This allows as much money as possible to go directly to the projects. For more information about South Pole, visit www.southpole.com.