What does this project involve?
The Literacy India Foundation, an organisation dedicated to fighting illiteracy, started the 'Karigari Project', which we support in collaboration with our local agent in India. 'Karigari' helps women to be self-sufficient. 
Courses are offered in sewing, embroidery, driving, learning to use the computer and learning to read. In the future this will increase the possibility to gain higher wages and have a better understanding of finances. It will also improve health and working conditions. We help women to dare to dream again!
Where do the donations go to?
We specifically support the Indha project, where women learn to sew and make beautiful products. Click here for more information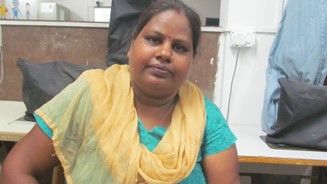 "Success doesn't come to you. You go to it."
Pavitra joined Indha 5 months ago. She learnt stitching before her marriage out of her interest. She is a mother of three children. Her husband works as a driver for a private company. They live in Sheetla, Gurugram. Pavitra wants to be self-dependent. Whatever she earns through Indha, she spends that money on herself. She feels very happy and self-sufficient, while working here.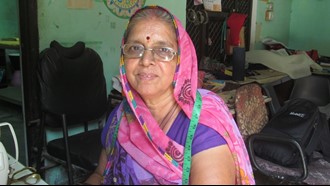 "Age is a case of mind over matter. If you don't mind, it don't matter."
Shakuntala is one the most elder artisan of Indha. She has been working with Literacy India for almost ten years. She was able to support her family till now and still, working. Due to the old age, her husband's health is not good and he cannot work outside. Her son works as a security guard in a private company. The financial condition of her house is quite stable, but she is not ready to quit as she wants to be self dependent. We salute her courage and determination in this age.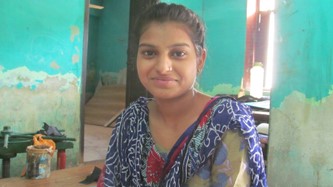 "Stop doubting yourself , work hard and make it happen."
Parveen is  20 years old and has been working with Indha for almost two years. Recently, her family migrated from Najafgarh to Daulatabad in hope for a better life. She has four sisters and one brother. Her parents works in a private company. She and her sister works with Indha to support their family. She left study after 9th class. "My family doesn't want me to study further due to family problems. I'm happy that I'm learning something with Indha and earning to support my family," said Parveen.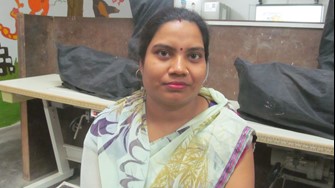 "Dream bigger. Do bigger."
Aasha is a mother of two children, has been working with Indha for two years. She got training in Stitching from Indha and now, working for us. She is from Uttar Pradesh basically, now lives in Gurugram with her family. She is one of the best artisans in INDHA. She wants her children to get a good education and bright future. Like her name only, she is very hopeful about life.